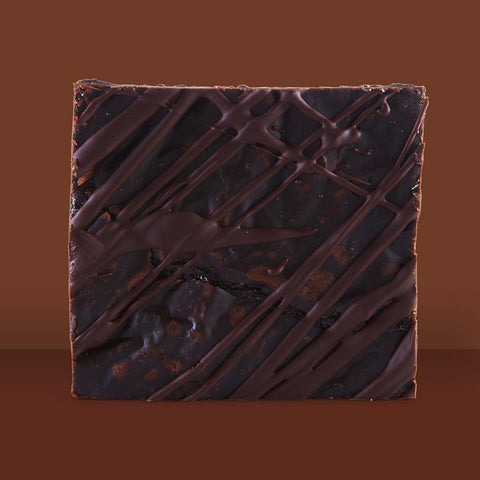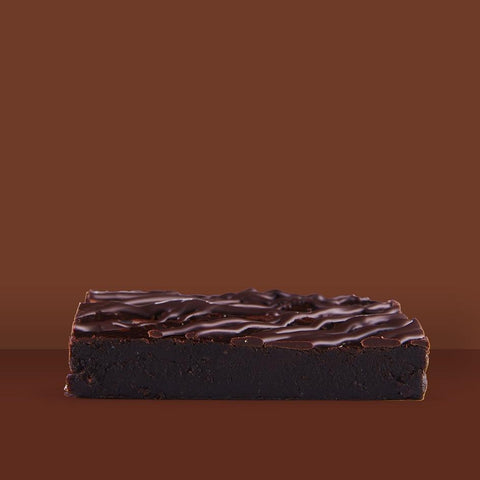 – Brownie
Original Brownie (Ve)
Our rich, gooey, chocolatey brownie, totally delicious and a totally vegan recipe too. 
[Allergens]
Allergens: Soya, Nuts
*Please note* We can't guarantee any of our products are suitable for those with allergies due to the risk of cross contamination.
Our Vegan Friendly products are made to a vegan recipe but are not suitable for those with diary and egg allergies.
PLEASE NOTE - IF YOU ARE CHOOSING A MIXED BOX OF VEGAN FRIENDLY AND NONE VEGAN BROWNIES THESE WILL BE PACKED TOGETHER. 
Minimum Net Weight: 100g
[/Allergens]
[Ingredients]
Dark Chocolate 55% (Cocoa Mass, Sugar, Cocoa Butter, Emulsifier, Soy Lecithin, Flavouring, Natural Vanilla)), Dark Soft Sugar (Sugar & Molasses), Water, Gluten Free Plain Flour (Rice, Potato, tapioca, Maize, Buckwheat), Vegetable Oil (Soya Bean Oil (produced from Genetically Modified Soya), Anti-Foaming Agent), Ground Almonds, Fat Reduced Cocoa Powder.
[/Ingredients]
${item.flavour}
${toast.message}