Buy our brownies here
Whether it's our one of our favourites or a limited edition flavour we only use the best ingredients. Why? because they make the tastiest brownies. Just like these…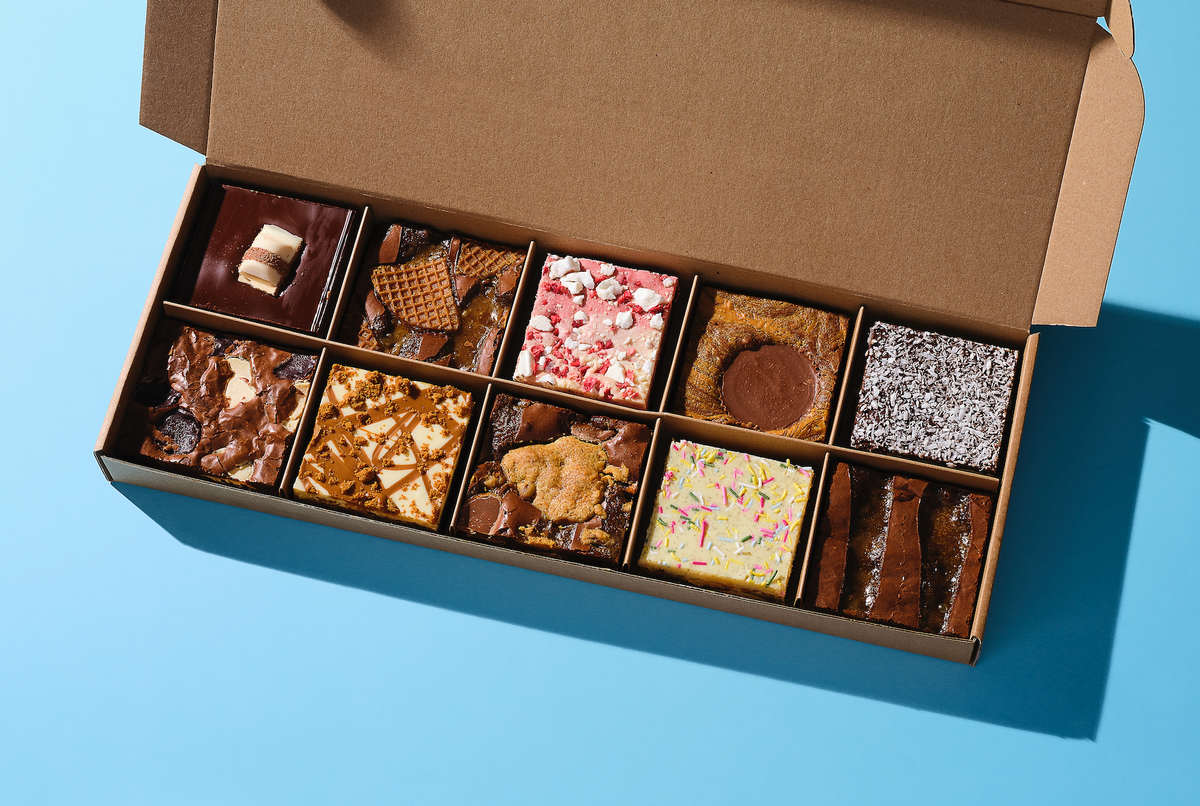 B&B Gift Boxes.
Not sure what to try? These boxes make the perfect gift or just a little treat for yourself. These boxes include some of our bestsellers.
Buy our flavour of the month.
Every month, you'll find two new limited edition flavours, freshly inspired by the season (or what's in our biscuit tin). Available here...
Buy our favourites.
Favourites for good reason, these are the flavours you can't wait to enjoy again and again and again and... you get the idea. Available here...
Try our vegan friendly range.
Made to a delicious vegan friendly recipe, super squidgy and yummy. Available here...
Gift Cards.
Shopping for someone else but not sure what to give them?
Gift cards are delivered by email and contain instructions to redeem them at checkout. Our gift cards have no additional processing fees.
${item.flavour}
${toast.message}