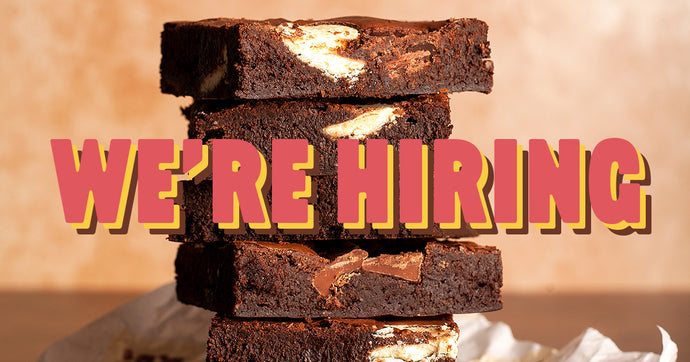 On the hunt for a new job? Want to be surrounded by brownies? We've got just the ticket!
Job Description: 
We have an exciting opportunity to join our small bakery team, we are looking for an enthusiastic, hard working and organised person to jump on board to assist with baking, order preparation and work with our team to maintain standards.
*Full time basis up to 40 hours per week over 5 days*
This position is full time.
*Great weekday hours* Monday to Friday shifts approx 6am-2pm
*Overtime hours available*
Responsibilities and Duties
- Baking of our Brownies
- Weighing up of ingredients
- Maintain the baking area in a neat and hygienic manner.
- Lifting heavy sacks of ingredients and other baking items.
- Taking in and logging supplier orders
- Organising finished goods
-Cleaning bakery machinery and utensils
- Full close down bakery clean.
- Strictly adhere to food safety laws and standards while preparing bakery products
Qualifications and Skills
Previous catering experience preferred but not essential.
Job Type: Full-time
Salary: £9.75 per hour
Job Types: Full-time, Permanent
Salary: From £9.75 per hour
Benefits:
Schedule:
8 hour shift
Day shift
Holidays
Monday to Friday
Overtime
Weekend availability
Work Location: One location - Morley
Reference ID: Bakery Assistant
Link to application: 
https://uk.indeed.com/cmp/Brown-&-Blond-Ltd/jobs?jk=a8e5fc67dd27b2e7&start=0&clearPrefilter=1
We look forward to hearing back from you!
Brown & Blond make brownies.