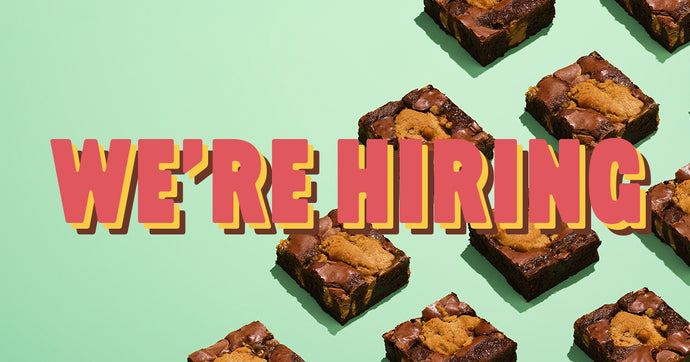 It's that time again that we have an opening to join our lovely team! We're looking for a Bakery Assistant to come aid with our production.
Come join us at this exciting point in the business in the run up to our new bakery which will be opening in Morley! 
LINK TO APPLICATION AT THE BOTTOM OF ARTICLE
Job Description
We have an exciting opportunity to join our small bakery team, we are looking for an enthusiastic, hard working and organised person to jump on board to assist with baking and order preparations. We are currently based in Wortley, but will be relocating in the next few months over to our brand new facility based in the heart of Morley.
*Full time basis between 30-45 hours per week over 5 days*
* Great weekday hours* Monday to Friday shifts approx 10am-7pm
*Overtime hours available*
Responsibilities and Duties
- Manage and pack online orders for both retail and wholesale customers to the highest standard
- Weighing up of ingredients
- Maintain the baking area in a neat and hygienic manner.
- Lifting heavy sacks of ingredients and other baking items.
- Maintain and sanitize baking utensils, tools, implements and machinery.
- Packing customer orders to the highest of standards.
- Full close down bakery clean.
- Strictly adhere to food safety laws and standards while preparing bakery products
Qualifications and Skills
Previous catering experience preferred but not essential, we would love to hear from any baking enthusiasts!
Job Type: Full-time
Salary: £9.50 per hour
Job Types: Full-time, Permanent
Benefits:
Discounted or free food
On-site parking
Schedule:
Ability to commute/relocate:
Leeds, LS12 4WE: reliably commute or plan to relocate before starting work (preferred). Please note we will be relocating operations to Morley (LS27) in the next few months.
Experience:
baking: 1 year (preferred)
Reference ID: Bakery Assistant
Brown & Blond makes brownies.