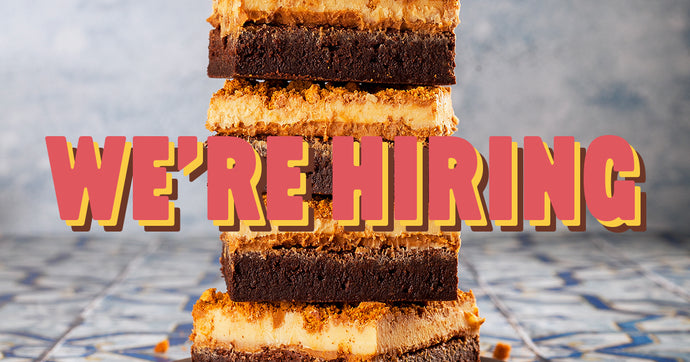 On the hunt for a new career? Craving a change of scenery? We're looking for someone to join our growing team and aid us in the bakery with order fulfillment. 
[Job description below and link to application at the bottom of the post]
Job Description:
About us
Brown and Blond make brownies. Since 2010, that's all we've made. Lots and lots (really, a lot) of scrumptious, gooey chocolatey brownies.
Job Summary
We have an exciting opportunity to join our small bakery team, we are looking for an enthusiastic, hard working and organised person to jump on board to assist with baking and order preparations.
We are looking to take the right candidate on a full time basis between 25-40 hours per week over 5 days.
Monday to Friday shifts approx 11am-8pm
Extra hours available over busy periods.
Responsibilities and Duties
- Manage and pack online orders for both retail and wholesale customers to the highest standard
- Baking and preparing of baked goods
- Maintain the baking area in a neat and hygienic manner.
- Lifting heavy sacks of ingredients and other baking items.
- Operating baking machinery and implements.
- Maintain and sanitize baking utensils, tools, implements and machinery.
- Develop and create new delicious bakery products and recipes
- Packing customer orders to the highest of standards.
- Full close down bakery clean.
- Strictly adhere to food safety laws and standards while preparing bakery products
Qualifications and Skills
Previous catering experience preferred but not essential, we would love to hear from any baking enthusiasts!
Job Types: Full-time, Permanent
Salary: From £9.50 per hour
Work remotely:
Benefits:
Discounted or free food
Employee discount
On-site parking
Schedule:
Day shift
Monday to Friday
Overtime
Experience:
baking: 1 year (preferred)
Reference ID: Brown & Blond Baker/ Order packer
Brown & Blond make brownies.