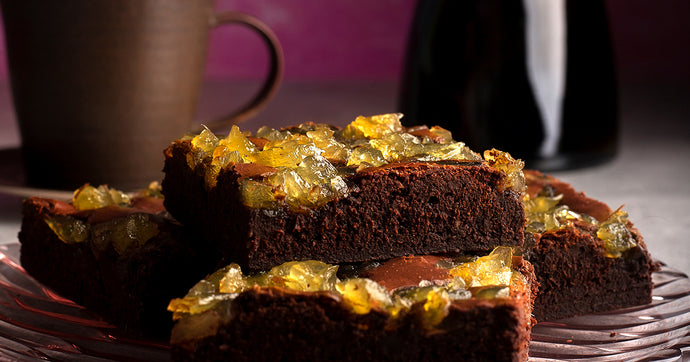 It's that exciting time again where we get to announce our new specials. We know you've been eagerly waiting to try some new treats and we can now reveal what we have in store for you throughout September! 
We have two mouthwatering flavours for you all to enjoy this month when you order online. Whether you're looking for a flurry of nuts to top your brownies or a spicy kick of ginger, Brown & Blond have got you covered. 
So let's not muck about, it's time to meet our new flavours! 
Hazelnut Praline Brownie
Send your tastebuds into celebration as they explore smooth praline, crunchy hazelnuts, and our classic Belgian chocolate brownie. What more could you possibly want?!
Stem Ginger Brownie 
Looking for a spicy ginger kick with your Belgian chocolate brownie? Our Stem Ginger Brownies are just the ticket! Chunky pieces of stem ginger adorn the top of our succulent classic Belgian brownies – what more is there to want in the world? 
These flavours will be hitting our website on September 1st. Set that reminder on your calendar to be the first to sink your teeth into these delicious flavours. 
Brown & Blond make brownies.