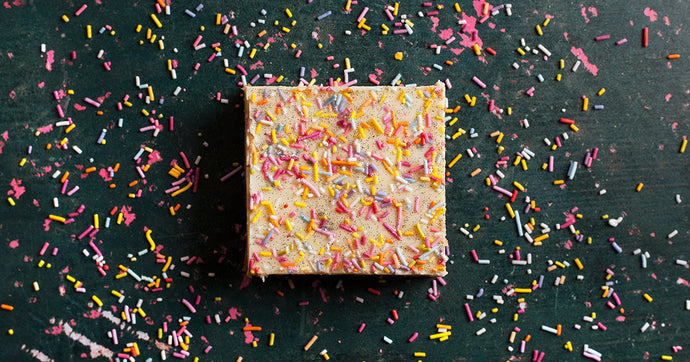 I think we can all agree that 2021 has been a bit of a strange year to say the least. We've been very fortunate to continue working throughout the pandemic and as things started to return to normal (somewhat) we knew we wanted to keep going all steam ahead.
Naturally, a big tick in our calendar was Pride Month this June and so we set to work (with just a week before June started) to get our pride pieces ready for our customers.
Now, pink-washing is a thing we see quite a lot of and we didn't want to go down that route. 
What is pinkwashing?
Pink-washing or rainbow-washing is a term given to companies and organisations that slap a rainbow on anything they sell, use, create in order to sell more products without doing any actual help or collaboration with the LGBTQ+ community. 
Our biggest mission was to make sure we paired with a charity/organisation that we truly believed in and matched our values. It didn't take us long to find the perfect team to pair up with - Angels of Freedom. 
The Angels of Freedom are a phenomenal organisation that aim to make the LGBTQ+ scene in Leeds a much friendlier and safer environment. One of their big pushes at the moment is to raise funding for more volunteers to get Mental Health First Aid and suicide prevention training. 
Rob Wilson, founder of the initiative, said: "I launched the Angels of Freedom back in December 2017 to minimise risk and vulnerability for those on a night out on the LGBT+ bar scene, and to promote alternative social opportunities in Leeds to build connections in the community."
Our Pledge
Throughout the month of June we have pledged to donate 15% of all online sales to Angels of Freedom to go towards the first aid training. 
Pride Blondie
To go with our charitable pledge, we have also created a Pride Blondie that we are selling this month. Our Pride Blondie is made up of a white chocolate blondie base topped with a white chocolate ganache and slathered in sprinkles and edible glitter. We don't want to toot our own horn but its rather scrumptious! 
Our Pride Packaging
We've also redesigned our packaging this month so anybody who orders our brownies will receive them in these beautiful pride boxes! To our eagle eyed fans, you may have seen these boxes popping up all over the UK thanks to our LGBTQ+ influencers. We've had brownies sent out to the queens from RuPaul's Drag Race UK, Drag S.O.S., comedians, drag queens, influencers, activists and people from all walks of the LGBTQ+ community. 
Our social media manager, Harry, delivering our Pride brownie boxes to A'Whora, Ellie Diamond and Ginny Lemon from RuPaul's Drag Race UK Season 2. 
Get Your Brownies Today!
There's not long left to order your boxes before the month ends. All purchases will go towards a good cause and build a bigger and more aware mental health hub in Leeds! 
Buy Brownies, Do Good