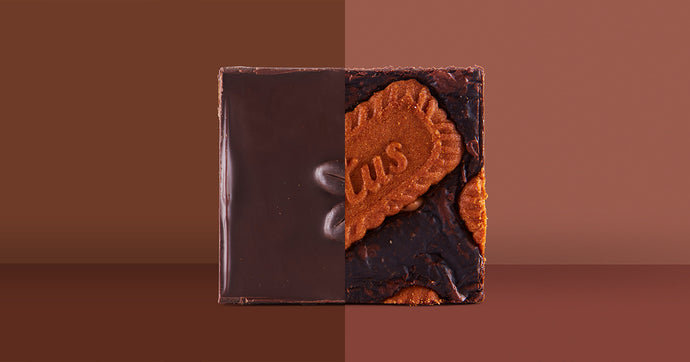 New year, new me! I know there will be some of you who may be a little bit brownied out... those people are quitters. For you noble souls who are continuing your sugar rushes, we have a couple of absolute belters for you this month! 
Not only that, but this month is Veganuary so we're giving you an extra special vegan-friendly brownie for you to enjoy!  
Our January Specials:
So let's get straight into it, have a gander at these bad boys! 
Espresso Truffle Brownie.
This one goes out to all the coffee lovers. Our Espresso Truffle Brownie gives you that perfect caffeine kick to set your morning off the right way. Need a boost at work? Have a nibble. Chores to do? Have a nibble. Phone call to Grandma? Have a nibble. We promise it'll be just the tonic you need. 
Vegan Lotus Biscoff Brownie.
Dark, rich chocolate, a crunchy bite of Lotus biscuits and best of all, its vegan friendly! This is the perfect lunch break snack or to sit by the fire with while supping a coffee. A versatile treat for any occasion! 
Fingers crossed we all have a great 2023! We look forward to seeing you once again at our pop-ups. 
Brown & Blond make brownies.