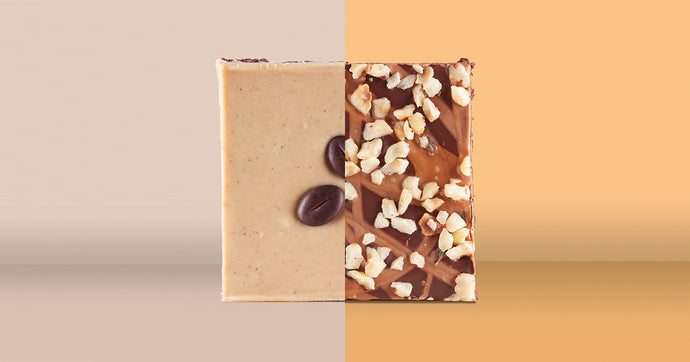 Spooky season has begun and the weather is certainly starting to have a chill to the air. So we're bringing you two delicious specials this month to help make you feel warm inside on those colder mornings. 
It's getting darker earlier, colder on a morning and Halloween is just a month away but that doesn't mean the good times have to stop – our monthly specials certainly won't.
Our October Specials
Let's not muck about anymore, I know you want to see our specials:  
Praline Crunch Brownie.
A perfect blend of gooey Belgian brownies with a crunchy praline top. This brownie is a sensory masterpiece (if we do say so ourselves)! 
White Chic Mocha Brownie.
Now we're just being fancy! A white chocolate mocha brownie? "Get it in me" as the actress said to the bishop. But truly, this brownie is the perfect morning treat or an after-dinner dessert. Don't believe us? Give it a whirl for yourselves.
This delicious duo will be available to order online from October 1st. We hope you enjoy! 
Brown & Blond make brownies.