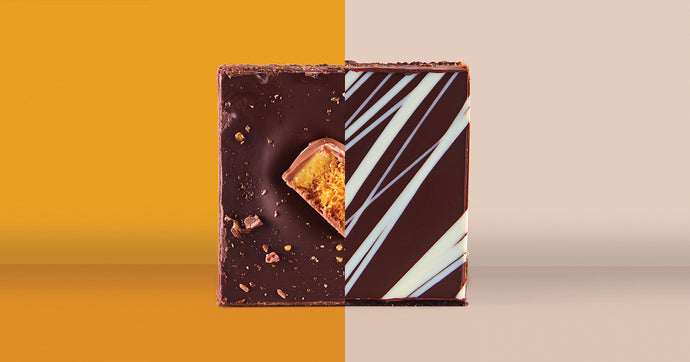 We're well and truly into Autumn now. The sun is disappearing faster, the the weather is colder and the temptation to put our heating on is getting more and more real. Still, a couple of November Specials hitting our online store wouldn't go a miss! 
November Specials
We're bringing back two of our all-time greats this November so this is a month not to miss out on! 
Cinder Toffee Brownie.
A crunch of cinder toffee sat upon the gooey goodness of our ganache on our signature Belgian brownies and you've got yourself a winning combination! Perfect for any chocolate lover who wants an extra something special with each bite.
Millionaire Brownie.
Want to feel like Joan Collins on the set of Dynasty? Well now you can live your best form of opulence with our Millionaire Brownie. Our signature belgian chocolate brownie acts as the foundation of this delicious treat layered with caramel and topped with marbled chocolate. Rich in taste and in style.
So what are you waiting for? Get these brownies ordered!  
Brown & Blond make brownies.