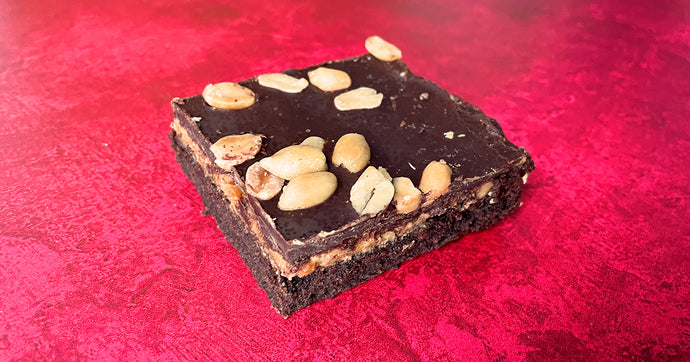 We've survived the spooky season and we're in the time of the fireworks! For a lot of people, November marks the start of the Christmas countdown. We don't know how early you get into the festivities but at Brown & Blond we're already bracing ourself for the Christmas rush! 
Peanut Butter Layer Brownie
If you're a peanut fan then have we got a treat for you! Our Peanut Butter Layer Brownie sees our classical Belgian Brownie smothered in a layer of delicious creamy peanut butter, topped with a chocolate ganache and sprinkled generously with peanuts. This is the holy grail of chocolate and peanuts in one snack.
Cinder Toffee Brownie
A crunch of cinder toffee sat upon the gooey goodness of our ganache on our signature Belgian brownies and you've got yourself a winning combination! Perfect for any chocolate lover who wants an extra something special with each bite.
So what are you waiting for? Sink your teeth into these delicious treats and order your brownies online today! 
Brown & Blond make brownies.