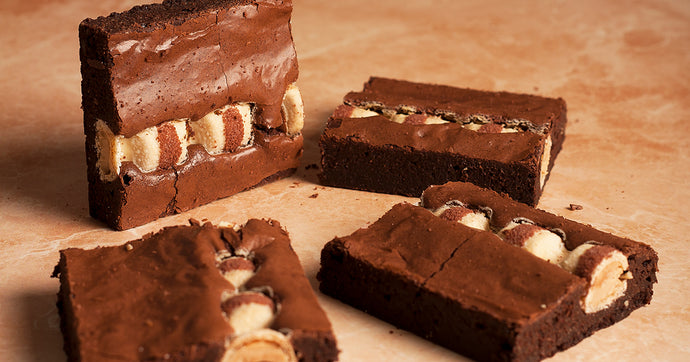 Feeling peckish? In need for a new flavour to try? Fear not because it's time for us to announce this months specials! In July we will be featuring two delicious specials. Drum roll please...
Banoffee Brownie
First up is the delicious Banoffee Brownie made up of chunky pieces of fudge, banana and caramel – if you have a taste for the finer things in life we would highly recommend this one! 
Kinder Bueno Brownie
Tickle your sweet tooth with a trip down memory lane. Our Kinder Bueno Brownie is perfect for those who love a classic gooey chocolate brownie with that extra crunch on top. 
Which ones will you be after? 
Our specials will go live on the website on July 1st