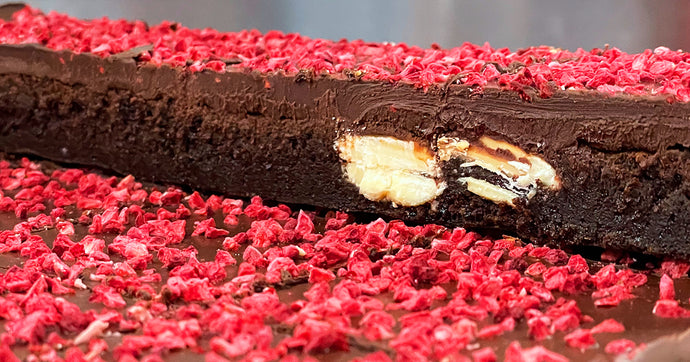 Outside it may be chilly but our hearts are filled with warmth. The month of love and affection has arrived. So whether you'll be loved up on Valentine's Day or spending 'Galentine's Day' with your besties, some new monthly specials wouldn't go amiss!  
So what are you waiting for, run yourself a bubble bath, get on your love songs playlist and pour yourself a glass of wine and gobble down one of our monthly specials – self care is the only love life we're after right now!
Our February Specials 
Raspberry Truffle Brownie 
If 'decadence' was a flavour then this brownie could be it! Our signature Belgian brownie filled with white chocolate pieces and layered with a raspberry truffle ganache - need I go on? 
Rhubarb & Strawberry Blondie
An old country classic that has stood the test of time. This blondie is the perfect fruit-filled delight to show your special one just how sweet they are! 
Ruby Valentine's Brownie
Take That famously sang "eight letters, three words, one meaning" to say 'I love you' but the only eight letters we know to show affection is "brownies"! If you've never tried ruby chocolate you're in for a treat as its a taste like no other. 
Brown & Blond make brownies.