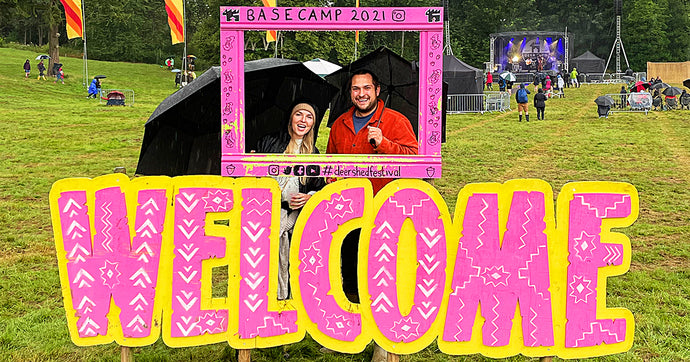 The weather may not have been on our side but that doesn't stop the festivities! We've made it to Deer Shed Festival and it felt like the jolliest of holidays being able to enjoy music in a field with other people after the pandemic. 
We packed up our brownies, loaded up the van and began our journey through the rain and ever mounting motorway traffic. 
Come and grab yourself some brownies, say hello to the team and enjoy the music of Deer Shed Festival – rain can't wipe the smiles off of our faces!
It feels great being back outside and getting to meet our customers again. We have a wide range of delicious treats for you all to enjoy this weekend. 
But fear not, you can click here to see where else we'll be this month! 
Don't forget to buy your brownies online if you can't make the festival.