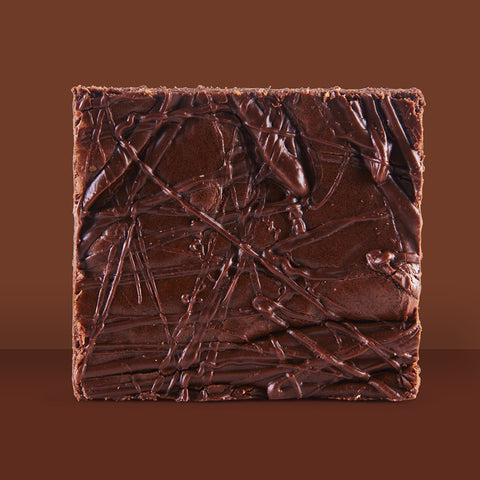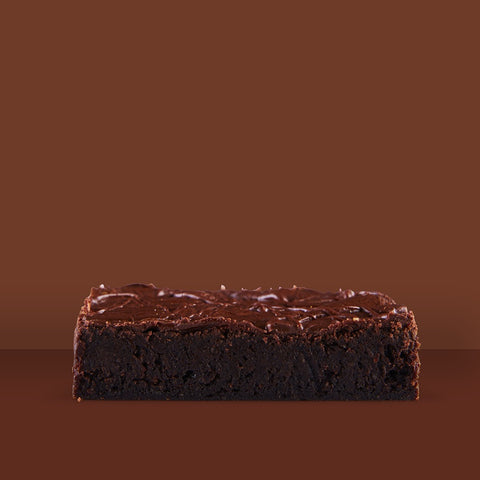 – Brownie
Nutella Brownie
Our rich chocolate brownie generously topped with Nutella Hazelnut spread - Velvety in texture and nutty to the taste!
[Allergens]
Allergens: Milk, Soya, Nuts, Egg
*Please note* We can't guarantee any of our products are suitable for those with allergies due to the risk of cross contamination.
Minimum Net Weight: 100g
[/Allergens]
[Ingredients]
Dark Soft Sugar (sugar & molasses), Unsalted Butter (Milk), Dark Chocolate 55% (Cocoa Mass, Sugar, Cocoa Butter, Emulsifier, Soy Lecithin, Flavouring, Natural Vanilla)), Ground Almonds, Eggs, Fat Reduced Cocoa Powder, Nutella (Sugar, Palm Oil, Hazelnuts (13%), Skimmed Milk Powder (8.7%), Fat-Reduced Cocoa (7.4%), Emulsifier: Lecithins (Soya), Vanillin.
[/Ingredients]
${item.flavour}
${toast.message}