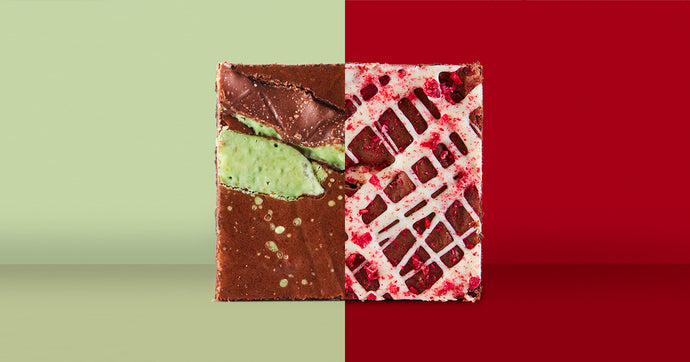 Are you ready to sink your teeth into our next set of specials? Let's hope so because we're bringing back two of our old faithfuls!
We're giving you two top-notch and very different brownie flavours this month and they've been two of our most popular for quite some time. So let's not muck around get straight into it! 
Our August Specials
We know a lot of you have been enquiring about these two flavours. You find them on a lot of our pop up stalls as well on the shelves at a lot of our stockists and now its your chance to get your hands on them and have them delivered straight to your door! 
Mint Aero Brownie
Need a cool and refreshing kick in this heat? We have just the tonic (or brownie we should say). Our Mint Aero Brownie is the perfect blend of gooey Belgian chocolate and the deliciously minty Aero chocolate. 
Raspberry White Chocolate Brownie
Want to feel like a classy old bird? Raspberry and white chocolate is an absolute staple of sophistication without breaking the bank! 
These specials will go live on our website to order on August 1st. In the mean time, make sure you get your hands on our July Specials before they're gone! 
Brown & Blond make brownies.